UPCOMING READINGS
April 24th 2018, 6-7PM
1 Morgan Way Durham, NH 03824

Poetry and Peace - Reading and Discussion for Friends Forever International Lecture Series.
NOVEMBER 9TH, 2016
I have several readings coming up where I will be reading from my recently completed manuscript, The Möthrïn of Meadhöllöw. Much of this poem sequence is written in a modified Anglo-Saxon alliterative verse without the very short lines and obvious caesuras. Think Beowulf.
March 30, 2017 Hill Library 1151 Parker Mountain Road, Strafford, NH 03884
October 5, 2017 starting at 6pm Mel Flanagans Irish Pub50 N. Main St., Rochester, NH 03867
I will be one of two features, followed by an open mic.
September 20, 2017 starting at 7pm Gibsons Bookstore, 45 S. Main St., Concord, NH 03301
I will be one of two features followed by an open mic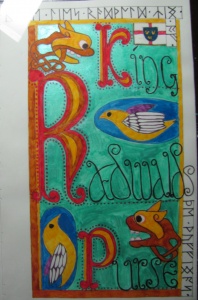 OTHER PLACES YOU CAN FIND ME
https://www.facebook.com/patricia.frisella
http://www.tumblr.com/blog/frisella
We had a blast reading at artstream in our most recent ekphrastic endeavor. John Michael Albert, Mark DeCarteret, S Stephanie and I read. I am the shrimp in back. Thanks to Susan Schwake for the picture.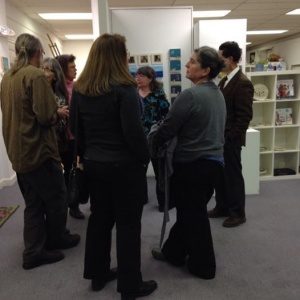 Poet Wendell Berry was writing about sustainability long before it was fashionable. Read his 17 principles for the healthy functioning of sustainable local communities. http://home.clara.net/heureka/art/berry.htm
Robert Frost, like so many presidents, is responsible for numerous tourist destinations - Robert Frost slept here, George Washington slept there. The Frost Place in Franconia, NH hosts a hearty series of workshops and readings which you can learn more about by visiting http://www.frostplace.org/